Why Family Dentistry is Essential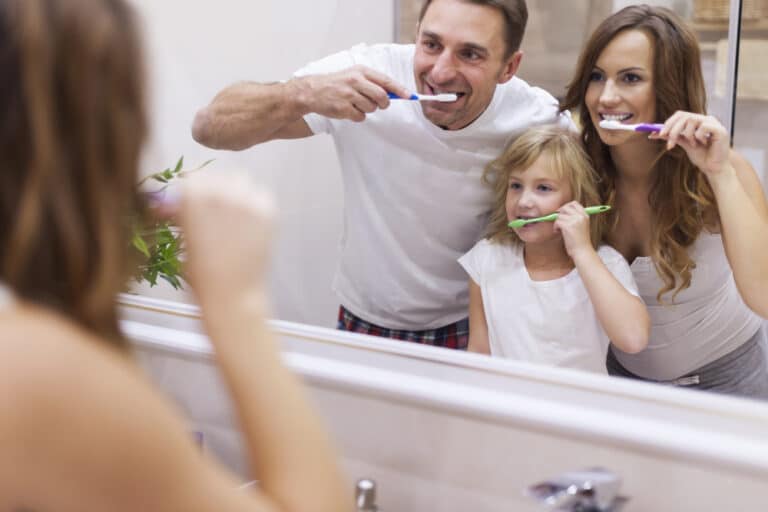 Taking care of your oral health is essential for overall well-being. Family dentistry is vital for maintaining healthy teeth and gums of all ages. Whether it is a routine check-up, dental hygiene, or treating a specific dental problem, our family dentistry in Dublin, California, has much to offer. At Dublin Family Dental, we understand the importance of dental care for every member of your family. We are excited to highlight why family dentistry is essential for oral health and why you should consider visiting our exceptional team of dental professionals.
Comprehensive Oral Care
Family dentistry offers comprehensive oral care for all age groups. Family dentists provide dental care to your entire family, from the first tooth to the last. This includes periodontal care, preventative dentistry, and even cosmetic dentistry in Dublin, California. Our family dentists, Dr. Cynthia Ignacio and Dr. Alysia Mascolo can also offer various dental services, including crowns, braces, partials, dentures, and more. By providing comprehensive oral care, family dentistry helps to maintain your oral health and prevent dental problems.
Convenience
Family dentistry makes your life more convenient. You do not have to take time off from work or school to take your family to different dental offices. Our family dentists offer appointments that work for your busy schedule. Most ofl your dental needs are taken care of with family dentistry at one location. Moreover, family dentists have experience treating adults and children, making dental visits less stressful for your children.
Developing a Relationship With Your Dentist
One of the most critical aspects of family dentistry is developing a long-term relationship with your dentist. Our dentists get to know our patients well, which helps them to personalize treatment plans. And we monitor your oral health over time, making it easy for us to spot any changes early on. Furthermore, having a familiar dentist helps build trust, and you're more likely to keep up with your appointments and maintain your oral care.
Patient Education
We offer patient education, which is vital in maintaining good oral health. Although brushing and flossing regularly is essential, it is not enough. Patients should understand the importance of a balanced diet and its impact on oral health. They should also be aware of how we can prevent dental problems and how to manage them if they occur. At Dublin Family Dental, educating our patients is essential to good oral health. We ensure that our patients are well-informed and empowered to take control of their oral care.
Continuous Dental Care
Family dentistry ensures that dental care is continuous and consistent. Our family dentists monitor your oral health over time and help you maintain excellent oral health throughout your life. We provide preventive care treatment for dental problems and help ensure your mouth stays healthy and clean. At Dublin Family Dental, we believe that prevention is the key to good oral health. We encourage our patients to take preventive measures to avoid dental problems, and our team of dental professionals is always here to help.
Dublin Family Dentistry
Family dentistry is essential for maintaining good oral health. It offers comprehensive oral care, patient education, convenience, and continuous dental care. At Dublin Family Dental, we pride ourselves on providing exceptional dental care to every member of your family. Our team of highly trained and experienced dental professionals is here to take care of all your oral needs. We believe that prevention is better than cure and encourage our patients to take preventive measures to keep their mouths healthy.
Dr. Cynthia Ignacio and Dr. Alysia Mascolo are ready to assist you with all your dental needs. By scheduling a consultation with our team, you'll receive expert advice and support on maintaining a healthy, beautiful smile. With our extensive experience and knowledge in the dental field, you can trust that you'll be in good hands. Take the first step towards achieving that perfect smile, and contact us to book your consultation today with Dublin Family Dental.