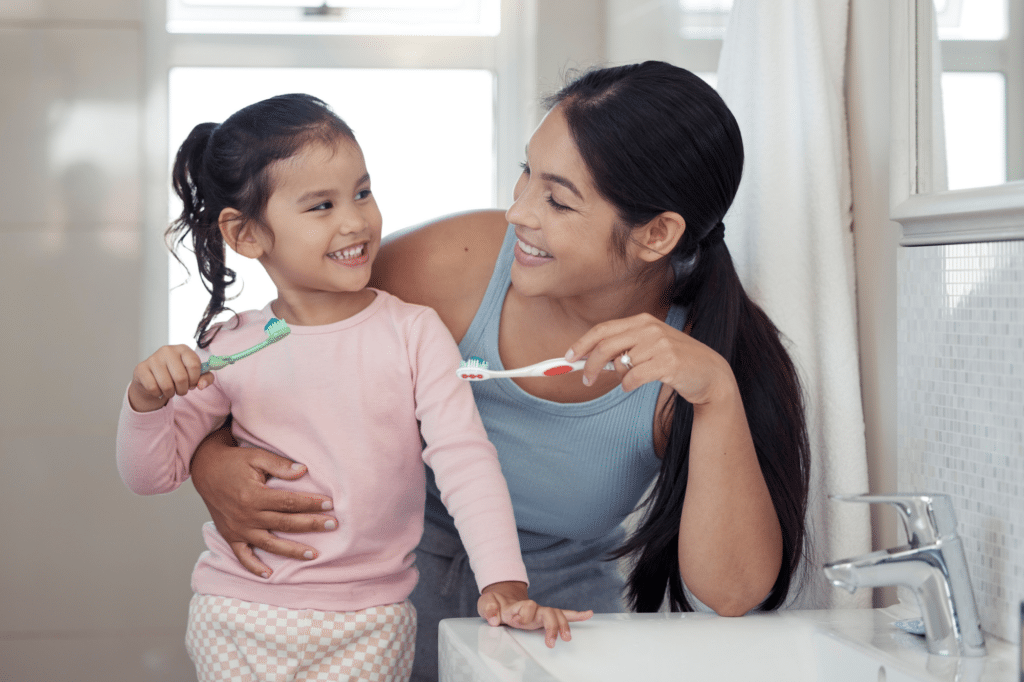 Preventive Dentistry for a Healthy, Confident Smile
The foundation of any healthy smile is preventive dentistry. Routine dental exams can help mitigate dental problems before they become big, painful, and costly. Along with diligent brushing and flossing of your teeth, preventive dental care supports a lifetime of healthy smiles. At Dublin Family Dental, we offer residents in and around Dublin, California, preventive dentistry in a comfortable environment to protect your dental health and that of your family at all times.
Components of our preventive dental care services
Dr. Cynthia Ignacio and the team provide comprehensive preventive dentistry services to keep your teeth and gums in great shape. Here are the preventive dental care services we offer:
Comprehensive dental exams: We recommend routine dental checkups at least twice yearly. During dental exams, we examine your mouth to detect early symptoms of cavities, gum disease, and tooth decay. We also inspect your bite and check the condition of your dental work to ensure it works as it should.
Professional dental cleaning: Do you brush and floss your teeth every day? Congratulations! That's the first line of defense against gum disease, cavities, and other oral issues. Despite your diligent at-home dental care, you still need the help of a dentist to remove plaque and tartar in "tight" spots in your mouth. During dental cleanings, the dental hygienist removes plaque and tartar beneath your gum line and polishes your teeth to clear surface stains for a sparkling smile.
Fluoride treatment: If you are at high risk of cavities, we may recommend a fluoride treatment. Fluoride creates a protective barrier for your enamel, sealing out bacteria that may erode your tooth.
Nightguards: Are you suffering from teeth grinding? If untreated, bruxism leads to headaches, dental damage, and TMJ-related disorder. Nightguards protect your smile by creating a barrier between your teeth to avoid grinding against each other.
Ready to put your healthy smile forward? Please dial (925)833-0500 to benefit from preventive dentistry from Dublin Family Dental. We are located in Dublin, CA but serve numerous surrounding regions, including San Ramon, Pleasanton, Danville, and Livermore.