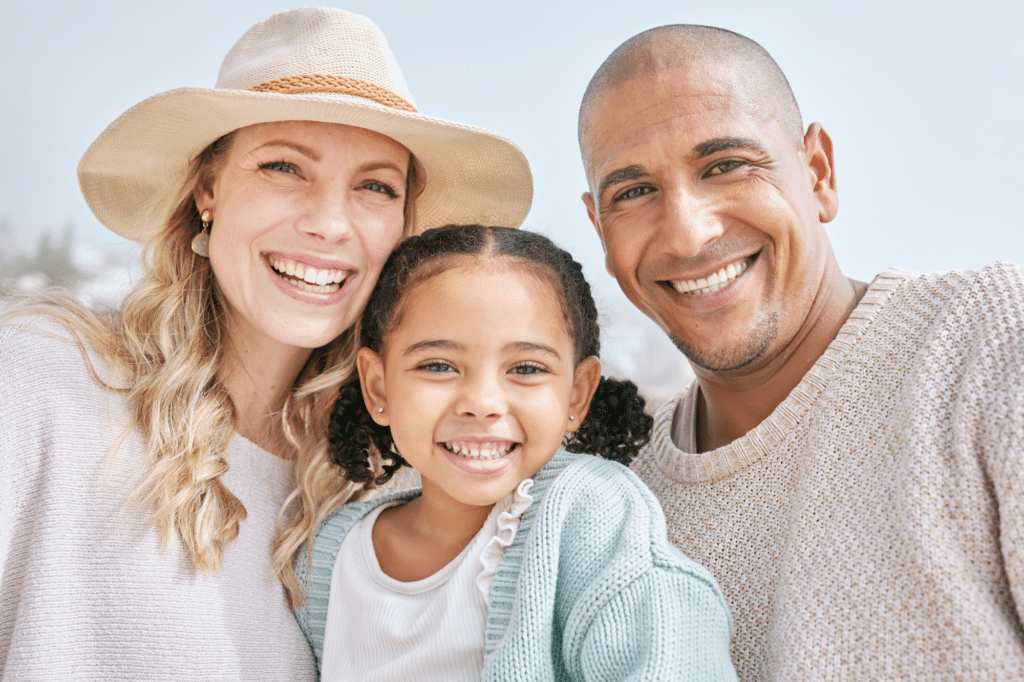 Looking for a family dentist in Dublin that you can trust? We know the importance of good oral health and are here to help your entire family get it. With our friendly staff, comfortable office environment, and minimally invasive treatments, we strive to make every visit as pleasant as possible with family dentistry in Dublin. Our comprehensive services range from routine cleanings & exams to complete restorative procedures – giving your mouth full coverage!
Our team is constantly investing in the latest technology so that we can provide you with quicker treatment times and more accuracy when diagnosing any dental issues. And overall, we want you to feel happy about showing off your smile again!
Schedule an appointment online today on our website, or contact us if you have any questions before coming in!
Family Dentistry Provides Healthy Smiles for the Whole Family
Spending time with your family is priceless. At Dublin Family Dental, we understand this, and that's why we don't want to separate you from your family when it comes to taking care of dental health. We offer family dentistry services for your whole family. This way, you can save time and spend quality time together by seeking dental care services in one place.
We offer the following dental care services under one roof:
Benefits of Our Family Dentistry
We designed our dental office with your comfort in mind. Besides the cozy dental office setting, our well-trained team is gentle to make you and your family comfortable throughout your stay in our office.
With a family dentist, you don't have to take your loved ones to different facilities to meet their dental care needs. Unlike a general dentist skilled in handling a specific age bracket, a family dentist provides dental care to the entire family, regardless of age.
Besides convenience, the other benefits of family dentistry include:
It simplifies dental care

Forges long-lasting relationships

It's cost-effective

Simplifies tracking of dental history


Family Dentistry in Dublin
Are you looking for family-friendly dentistry in Dublin, CA? Dublin Family Dental provides family dental care services you can trust. There is a significant convenience if you receive all your dental care needs from one family dentist. Please dial (925) 833-0500 to book an appointment with Dublin Family Dental for gentle family dental care services.
Dr. Cynthia Ignacio, Dr. Alysia Mascolo, and the team will help you and your loved ones feel at home while with us.