Why Dublin Family Dental is the Best Choice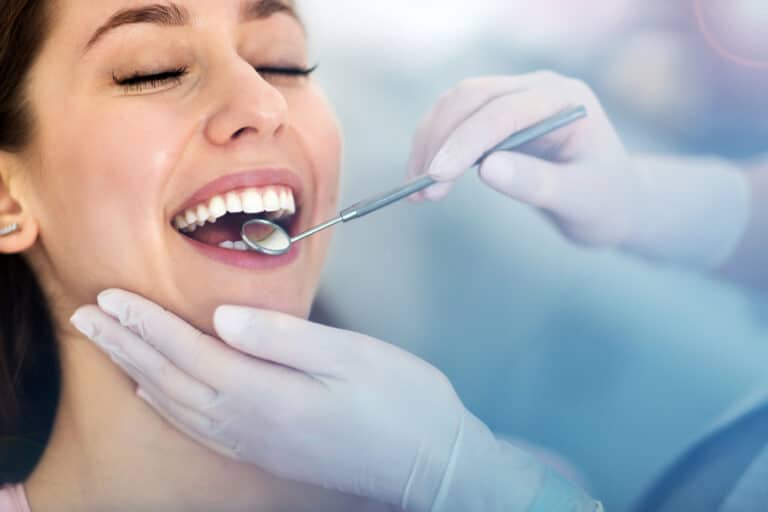 Taking great care of your teeth and gums is vital to maintaining good oral health. Finding the right dental provider who can meet your oral care needs is essential. Dublin Family Dental is a comprehensive dental practice that provides exceptional care to families in Dublin, CA, and its surrounding areas. Our highly skilled doctors provide personalized and top-quality care to each patient. Schedule a consultation with Dr. Cynthia Ignacio or Dr. Alysia Mascolo, and you'll understand why we are considered the best dentists in Dublin, CA.
State-of-the-Art Technology: Dublin Family Dental uses the latest dental technology to provide accurate diagnoses, efficient treatment, and the most comfortable care. We use digital X-rays and intraoral cameras to visualize the inside of your mouth for a more comprehensive view. We also offer same-day crowns, making getting a crown faster and more convenient for patients.
Experienced and Compassionate Dental Professionals: At Dublin Family Dental, our dental professionals are passionate about providing exceptional patient care. From the front desk team to the hygienists and dentists, we treat each patient like family. We take the time to listen to their concerns and work with them to create a personalized treatment plan that meets their individual needs.
Patient Education and Preventative Care: Dublin Family Dental strongly emphasizes patient education and preventative care in Dublin, California. Educating our patients on oral hygiene practices and preventative care measures can help prevent future dental issues. We provide comprehensive exams and routine cleanings to help keep your teeth and gums healthy and prevent dental problems before they arise.
Flexible Payment Options: Dublin Family Dental is committed to making dental care affordable and accessible. We accept most dental insurance plans and offer convenient financing options to make dental care affordable. We also offer a Dental Membership Plan!
Comprehensive Dental Services: Dublin Family Dental provides a wide range of dental services to meet your needs in one convenient location. We offer services such as routine cleanings, fillings, teeth whitening, and dental implants. 
Our services include:
Cosmetic Dentistry
Dublin Family Dental brings a new level of excellence to cosmetic dentistry. A bright, white smile is no longer just a dream – it's a reality that can be achieved through our comprehensive cosmetic dental procedures. Whether you're looking to correct crooked, chipped, or discolored teeth or simply want to enhance your existing smile, Dublin Family Dental has the experience and expertise to make it happen. We utilize state-of-the-art technology and techniques to ensure quality care and results. Say goodbye to self-consciousness and hello to a confident, dazzling smile – all with the help of Dublin Family Dental.
Restorative Dentistry
Dublin Family Dental offers a range of services in restorative dentistry to help our patients feel confident in their smiles. Whether it's a simple filling or a more complex procedure like dental implants, our experienced team is dedicated to providing the highest quality care possible. Restorative dentistry not only improves the appearance of teeth but also helps maintain and improve oral health. Dublin Family Dental understands that every patient has unique needs, and we tailor our treatments accordingly. Patients can rest assured that they will receive personalized care in a comfortable and relaxed environment. With our expertise and commitment to patient satisfaction, Dublin Family Dental is a top choice for anyone seeking restorative dentistry.
Dublin Family Dental is dedicated to providing comprehensive, compassionate, and top-quality dental care to patients in Dublin, CA, and its surrounding areas. With our experienced team of dental professionals and state-of-the-art technology, we offer a wide range of dental services in one convenient location. Our emphasis on patient education, preventative care, and flexible payment options make dental care affordable and accessible to everyone. If you're looking for a dental provider in Dublin, CA, that puts your needs first, look no further than Dublin Family Dental. Contact us today to schedule an appointment and experience the best dental care.